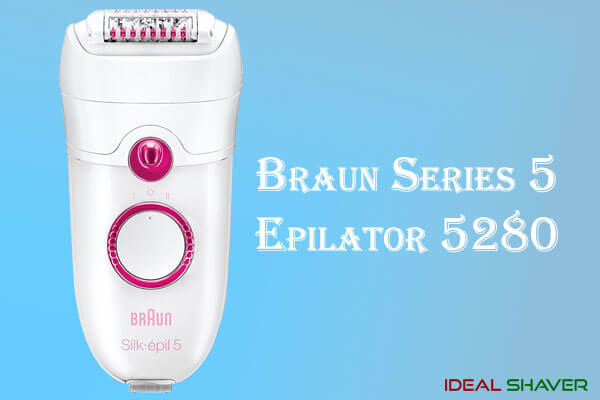 BRAUN SILK-EPIL 5 5-280 REVIEW
Grooming appliances inherit a wide range within many brands and models, but to get according to need is difficult. When buying any kind of epilator, you need to take care of ample parameters like features, performance, etc. Braun is a familiar name in beauty care appliances for both men and women.
The brand already launched an array of series and models, but still picking the right epilator is often challenging. The manufacturer has a wide choice among shavers and trimmers, with unique features and functionality within series 1 to 9.
Today I will be highlighting the in-mid range Braun Series 5 5280 Epilator. This is precisely a useful grooming gear for both males and females but still commonly picked by women more. The advanced features and high performance makes it one of the trustable and Best Braun Series 5 Epilator.
Braun silk-epil 5 5-280 About
Relying on this Braun Series 5 5280 Epilator is worth excellent and beneficial for people who want affordable, reliable shaver. It comes with high performance and smooth functionality that brings more convenience while trimming unwanted hairs. This is an all-in-one grooming appliance that gives silky, mild skin aftershave.
Moreover, its quality razor enables you to pick even the shortest of hairs easily with no itchiness and skin irritations. The versatility of advanced settings and features brings comfortable usability to get rid of unwanted body hairs.
It is even a useful shaving epilator by Braun that makes shaving efficient and effortless. This is a significant trimmer that gives no fuss even on sensitive skin users. The Braun Series 5 5280 Epilator comes with a full-fledged grooming kit that makes shaving of hairs easier. You can easily remove your hair from legs, hands, ankles, and underarms.
Braun epilator silk-épil 5 5-280 Key features
1. Catches hair 4X shorter than wax does
It comes with premium 40 Tweezer Technology that enables removal of shortest hairs within closest to skin. This brings more efficient that use of wax strips or other means of getting rid of unwanted body hairs. The 4X technology catches even the smallest hair grain with no pain and skin itchiness.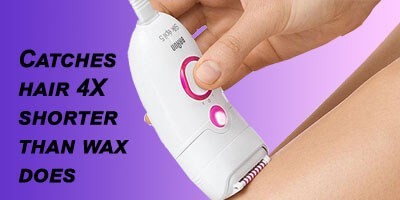 2. High-frequency massage system
The Braun Series 5 5280 Epilator comes with a full-fledged grooming kit that; even installed with massage rollers. It helps in the stimulation of blood circulation under the skin, which adds more comfort and relaxation while using the appliance.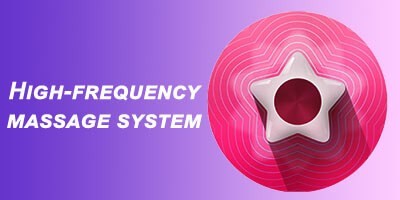 3. Smart light
The installation of intelligent lights enables more convenience to look at hair removal over the skin while using the epilator. It gives the user the finest experience to operate hairs from.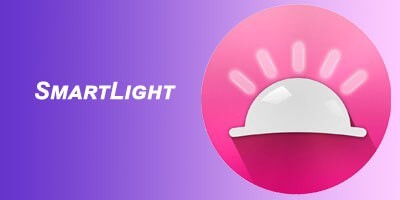 4. Adapts to every contour
The flexible movement over the skin surface brings a more gentle shaving experience, even at difficult body edges. The pivoting head of the epilator gives better contact within hairs with no pain and itchiness on the skin. It gives trimmer more efficient, closest, and comfortable shaving, with flawless results.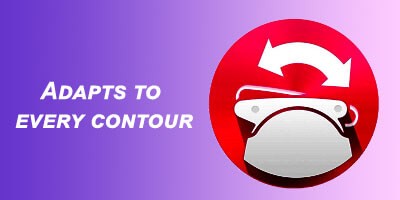 5. Super flexible Shaving head
This Braun Series 5 5280 Silk Epilator comes with super-flexible shaving heads that give a full yet smooth performance on skin. As it is an all-in-one epilator, so it can even function as an electric shaver with excellent efficiency and convenience. The use of the shaver head enables easy and quick removal of hairs with no skin sensitivity.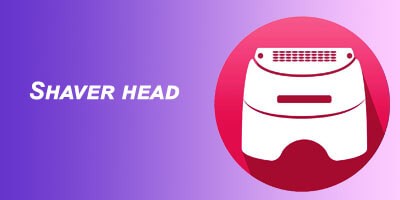 6. Cordless & corded
Unlike other shaving gears and epilators, this Braun Series 5 5280 is also useful and functional within its dual modes. It can be readily used with a cord and without a cord as well. The installation of one lithium-ion battery gives efficient and convenient 30 minutes wireless usability of the epilator.
The shaving gear comes with the cord as well, which gives a quick charge with an electric outlet and plugin. The one-hour quick charging enables high performance for a half-hour without a cord.
7. Travel-friendly epilator
The perfect dimension of 2.6 x 7.1 x 7.8 inches and weight of 1.32 pounds gives it easy portability and usability. It is light in weight and compact in size, so it provides more comfortable to carry accessibility in traveling.
Women can easily keep and travel with this epilator while keeping it travel pouch or make-up kit. The Braun manufacturer also provides a travel pouch with the shaving appliance that keeps it safe from dust and damage.
8. Wet And Dry epilator
The high functionality comes with more features and specifications. This Braun Series 5 5280 is a multi-purpose shaver that offers both wet and dry shaving modes to the user. You can easily shift or use any kind of shaving mode according to the skin type.
Wet performance is more considerable than dry shaving mode, as it gives more comfort and smoothness for more precise results, you can opt for your skin type foam gel, lotion, or shaving cream.
9. The Cooling Glove
This Braun Series 5 5280 Epilator comes with a cooling glove that offers epilation more comforting and soothing. It maximizes skin sensitivity and itchiness, before and after grooming the unwanted hairs.
10. All-in-one Shaver For Women
The multi-functionality makes this epilator an all-in-one purposeful grooming device for women. Even if you have sensitive skin, this is easy to use the multi-functional epilator. It is productive as it can also be used as an electric razor, trimmer, and reliable shaver. The ergonomic grip gives worth of convenient handling while shaving legs, hands, and body hairs quickly.
11. 1 Year warranty
The Braun silk epilator comes with a one-year warranty card that is applicable from the date of purchase. The brand gives efficient repair and replacement of any internal part, or even it stops working too. The precise device warranty is not applicable if you damage the epilator with accidental falling, misuse, etc.
12. Washable
The shaving head and blades are water-resistant and rust-proof epilator that is easy to wash and maintain. This shaving appliance is convenient to clean and rinse in running water.
Cons
✘  Not worth an electric epilator with shaving cream, foam, or gel.
✘  Not fully water-resistant.
✘  Battery life to perform its functions is less sufficient.
Pros
✓  All-in-one, multipurpose silk epilator by Braun manufacturer.
✓  It can be used both with wire and without wire.
✓  It comes with a cooling glove and massage rollers.
✓  User-efficient and travel-friendly.
✓  Smart LED tells the user about battery status and functional mode.
✓  Installed with a flexible pivoting head.
✓  Both wet and dry shaver.
✓  Pocket-friendly epilator that is affordable for both males and females.
Braun silk epil 5 5280 Benefits of using
It is easy to use an epilator that comes with user-efficient functions and modes.
It saves time to shave and trim unwanted hairs from legs, underarms, hands, bikini lines, etc.
As comes with both wet & dry shaving modes, so it is easy to access comfortably for the closest and smoothest shaving experience.
You can get a safety grip on this shaving appliance because of its ergonomic handling, which lowers the risk of accidental injury and falling.
The adjustable head of the shaver gives comfortable shaving even at the edges of the skin with no pain.
You can carry and use it even in traveling as it comes with a rechargeable battery, compact size, etc.
How to use an braun epilator silk-epil 5 5-280?
You can use various techniques and methods to remove your unwanted body hairs, but using an epilator is also reliable. Tweezing, plucking, waxing, and shaving enable you to get rid of hairs you don't want on your body. Using an epilator is, The right choice, as it exfoliates the skin and removes the dead skin layer too.
You need to use the 90-degree angle to use over the skin, but need not pressurize the device against the skin. Hold it lightly and let it automatically function on the skin surface with no pain, cuts, or nicks. Noteworthy is you need to apply the epilator in the direction of hair growth. If you move it against the hair grains or growth, the risk of cuts is more on the skin.
Customer Satisfaction
When it comes to customer satisfaction, the Braun Series 5 5280 epilator is a trustable shaving appliance. The user reviewing comes with an excellent choice, that is worth value for money. The advanced specifications and performance make it versatile. The razor is handy as compact in size and perfect in weight that gives convenient grip and usability.
Silk epil 5280 FQA's
1. Can I use this epilator on the face as well, like useful in legs, hands, bikini line?
Answer: It is not made for face use, so avoid its application on the face to get skin sensitivity or any cuts. You can buy specially designed shavers or trimmers that are useful for the face to remove facial hairs.
2. Is this is useful on wet skin?
Answer: Indeed, it is a useful electric razor for women that offers both wet and dry shaving modes. You can pick your kind of shaving settings according to the skin types and needs.
3. What the Braun Series 5 5280 epilators is made up of?
Answer: This is a quality yet multi-functional epilator by Braun under series 5. It is made up of quality plastic, anti-rust stainless steel blades, and water-resistant quality. The quality of material used in manufacturing the device makes it a reliable and durable epilator.
4. Can this epilator be useful with a cord as well?
Answer: Yes, of course, you can use this epilator cordless and with cord for efficient working. If it runs out of battery and still, you need to use it just plugin in the electric board as use.
5. It is possible to use this epilating device to remove hairs from the scalp?
Answer: Not at all, this is not a razor that is designed for shaving the head. It is only meant for legs, hands, bikini lines, and underarms.
Conclusion
I hope the mentioned features of the Braun Series 5 5 280 epilator will genuinely help you to buy it. The defined advantages, pros, and cons will also significantly resolve your confusion about this specific shaving appliance. If you are planning to get a reliable quality shaving gear or epilator, especially as being a woman, this is a trustable choice.
Another epilator reviews: Braun Silk Epil 3 3370 Review
Informative post: